61,216.6 ETH from Ethereum ICO Address Moved to Kraken
An Ethereum (ETH) address associated with the initial coin offering (ICO) in 2015 has transferred a staggering 61,216.6 ETH, equivalent to $116 million, to the Kraken exchange a few hours ago. This transaction marks the first movement of these funds since their acquisition eight years ago.
source: etherscan
The address in question received 61,216.6 ETH from the Ethereum genesis block on July 30, 2015. At the time of the ICO, the value of these tokens was a mere $19,038, with each ETH priced at $0.311. Fast forward to today, and the same amount of ETH is worth an astounding $116 million, showcasing the tremendous growth and adoption of Ethereum over the years.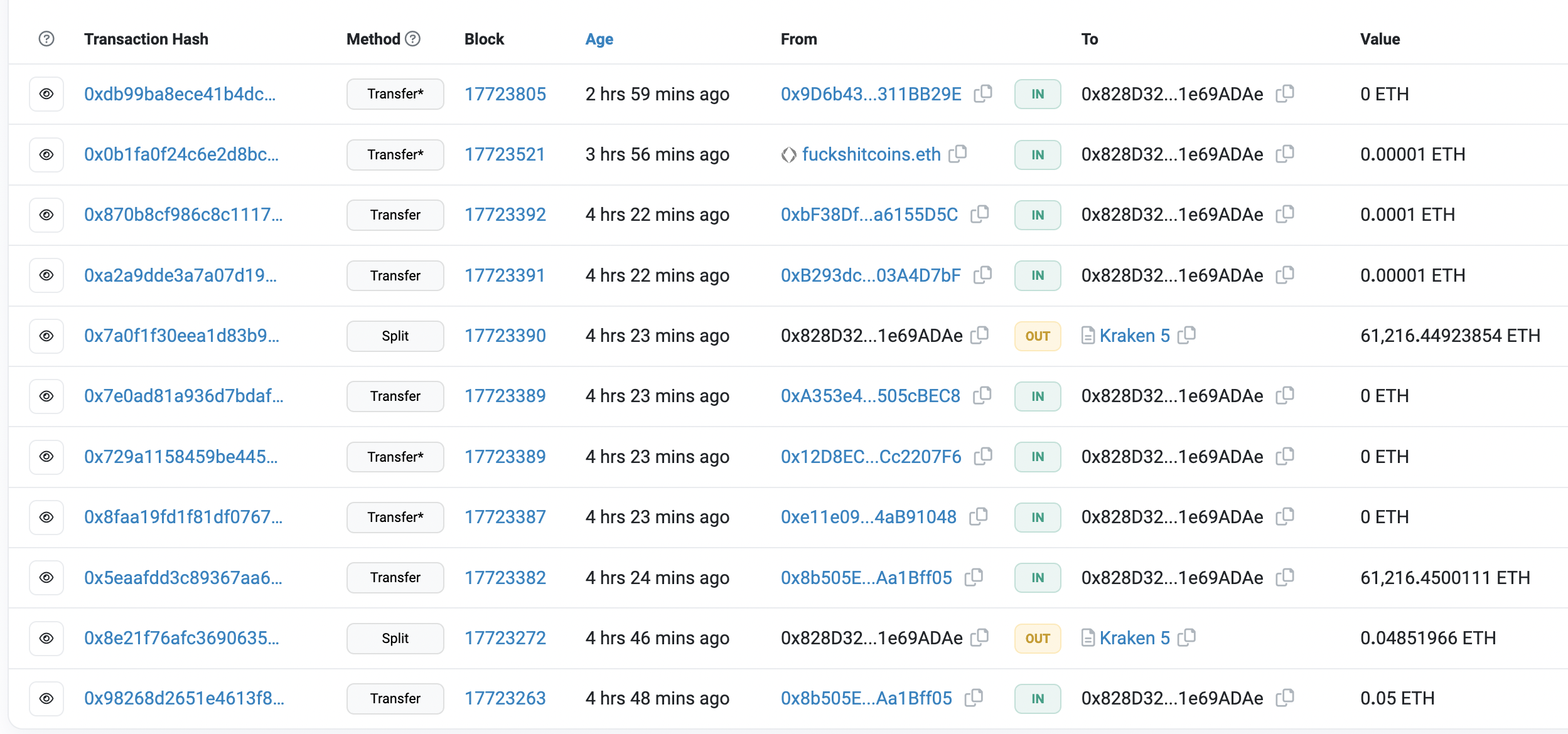 source: etherscan
The transfer of such a substantial amount of ETH to Kraken could indicate a potential huge sale pressure or a strategic move by the original ICO participant. However, the exact intent behind this transaction remains unknown.
It's worth noting that the transactions could influence Ethereum price given the substantial amount involved.
Image source: Shutterstock
Products You May Like